---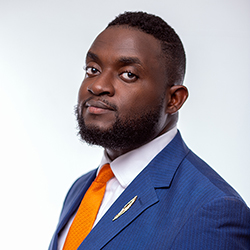 Dr. Anthony Afum-Adjei Awuah
Dr. Anthony Afum-Adjei Awuah is a lecturer at the Department of Molecular Medicine at the School of Medicine and Dentistry and Postdoctoral Research Fellow with the Global Health and Infectious Disease Research Group (GHID) at the Kumasi Centre for Collaborative Research in Tropical Medicine (KCCR), in KNUST. He is an early career research scientist with experience in clinical research and community-based studies. He is the lab coordinator for the VAT COVID-19 vaccine trial, Co-Investigator for ANTICOV clinical trial, Principal Investigator for the ANTICOV-IMMUNO study investigating the impact of COVID-19 treatment on the type, strength and duration of antibody and cellular immune responses in SARS-CoV-2 patients in sub-Saharan Africa and Co-PI on the SEROCOV study, investigating the Seroprevalence of COVID-19 in four African countries among others. He is a co-investigator on two vaccine trial that GHID is starting. The first is a Phase 3, Randomized, Observer-Blind, Active-Controlled Study to Evaluate the Safety and Immunogenicity of VLPCOV-01 in COVID-19 Vaccine Naïve Subjects Aged 18 Years and Older. The second is a Global multicentre, randomized, blinded, placebo-controlled phase II/III clinical study to evaluate the efficacy, safety and immunogenicity of SARS-CoV-2 mRNA vaccine (LVRNA009) for the prevention of COVID-19 in people aged 18 years and older. Anthony started his career with a degree in Biochemistry from the Department of Biochemistry and Biotechnology, KNUST and joined the EOD working group at KCCR to do his PhD in Immunology, investigating the role of immune modulatory molecules in the immunopathogenesis of tuberculosis. After his PhD, he started his postdoc with the same group at KCCR where he developed means to improve the use of interferon gamma release assay (IGRA) to diagnose TB in children. He has had other postdoc training with focus on clinical research, immunity to infectious diseases and vaccinology with Centre Muraz in Burkina through the West Africa Health Research Network and GSK vaccine s.r.l in Siena, Italy through WHO/TDR fellowship grant. He was part of the 2017 cohort of the Next Generation Scientist program to train young emerging scientists in clinical research at the headquarter of Novartis Pharma in Basel. He is an Affiliate member of the Africa Academy of Art and Sciences. He has extensive experience in the design, planning and conduct of clinical research. His research areas include infectious diseases, immunology, vaccinology and clinical research.
---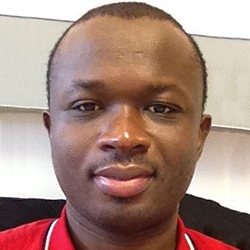 Ayierekun Fabrice Some
I am a PhD in Applied Biology with more than 15-year experience in malaria research. During my PhD thesis, I studied the efficacy of artemisinin-based combination therapies with the focus being on the selection of Plasmodium falciparum drugs resistance mediating polymorphisms. Since 2021, I have been promoted as an Associated Professor at the Centre National de Recherche Scientifique et Technologique (CNRST) from which belong my Institute, the Institut de Recherche en Sciences de la Santé (IRSS). I am currently a Principal Investigator of Co-PI in number of studies in Burkina Faso, where I am based.
In the last 10 years, I have collaborated in several projects on malaria with different national and international partners including Yale University, University of California, San Francisco (UCSF), the London School of Hygiene and Tropical Medicine (LSHTM), the Institut de Recherche pour le Developement (IRD), the Malaria Research and Training Center of Bamoko (MRTC), and the Centre National de Recherche et de Formation sur le Paludisme (CNRFP) of Burkina Faso. I have coordinated or assisted in coordinating several field studies of malaria in Burkina Faso and have published several scientific papers in peer review journals.
---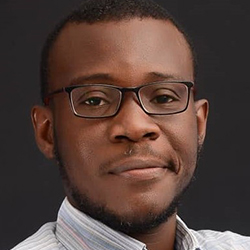 Dr. Dziedzom K. de Souza, PhD
Dziedzom is an associate professor in the Parasitology Department, and the Head of the Clinical Pathology Department of the Noguchi Memorial Institute for Medical Research, University of Ghana. He obtained his Bachelor of Science in Zoology (Second Class Upper) at the University of Ghana in 2003 and his PhD in Biological Sciences at the Kwame Nkrumah University of Science and Technology in 2011. His interests are in Lymphatic filariasis (LF), Neglected Tropical Diseases, medical entomology, molecular biology of disease vectors and parasites. Currently, his main research focus involves assessing the transmission of Lymphatic Filariasis and the implementation of new strategies to address the endgame elimination challenges. He has led studies on LF, and has been involved in providing training, diagnostics, monitoring and evaluation support to less developed project countries in Africa including, Liberia and Sierra Leone, Ethiopia, Nigeria and Togo. He has also been involved in studies on Buruli ulcer transmission and diagnosis, onchocerciasis, soil transmitted helminths and malaria. He has published many articles in international peer reviewed journals and has received many local and international competitive awards for young scientists. He is fluent in English and French.
Publications:
https://scholar.google.com/citations?hl=en&user=y2w9kWUAAAAJ
---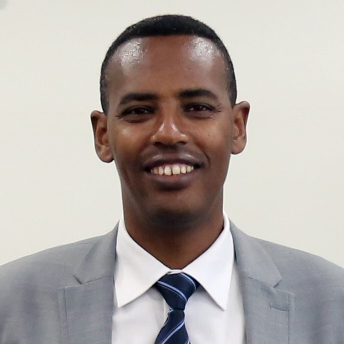 Esayas Kebede Gudina (MD, DTMH, PhD)
Esayas Kebede Gudina is a professor of medicine and consultant physician at Jimma University Institute of Health in Ethiopia. He graduated with doctor of Medicine in 2006 and completed his residency in internal medicine in 2010 from Jimma University. Prof. Gudina has also received postgraduate diploma in tropical medicine and hygiene from London School of Hygiene and Tropical Medicine, UK in 2011 and PhD in international health from Ludwig Maximilian University of Munich, Germany in 2016.
He is currently teaching at Jimma University Medical School besides serving as consultant physician at Jimma Medical Center, the only tertiary teaching hospital in southwest Ethiopia. Prof. Gudina is currently serving as a chair of scientific advisory council of Jimma Emergency Operation Center for COVID-19 control and member and chair of Scientific Advisory Panel for communicable diseases at Oromia Regional Health Bureau.
Besides his professional engagements, Esayas accumulated many years of leadership experience in hospital management and academic administration. He has served as chief executive director of Jimma University Medical Center and Vice President for Jimma University Institute of Health. During these years, he has been involved in national health policy issue at highest level that includes preparation of roadmaps for cancer control, preparation of treatment guidelines, on job training for healthcare providers at various levels, and designing national licensing examination for health professionals in Ethiopia.
Prof. Gudina is Currently leading multiple research projects in the field of infectious diseases with focus on tuberculosis, HIV, malaria, meningitis, antimicrobial resistance, COVID-19, viral hepatitis, and infection prevention and control in healthcare settings. He has published 63 scientific articles on peer reviewed international journals as a lead author or co-author.
Linkedin: https://www.linkedin.com/in/esayas-kebede-gudina-126b7b72/
ORCID: https://orcid.org/0000-0002-6264-9695
---
Dr. Glory Oluwagbenga Ogunfowokan
A Family Physician with special interest in Clinical Research in Tropical Diseases especially Malaria. A Fellow of WHO/TDR in Clinical Research and Development. A physician with National Hospital Abuja Nigeria. As a WHO/TDR Tropical Disease Clinical Research and Development Fellow I was involved in three main projects at various stages of development. The projects are:- 1) E1224 – A novel drug in phase 2 clinical development for the treatment of chronic indeterminate chagas disease. 2) E6446 – A novel drug to be used as an adjunct therapy for the treatment of cerebral malaria. 3) E1210 – A novel drug for the management of systemic fungal infection. I was involved in and learnt about:- i) Various stages of drug development from drug discovery processes, pre-clinical studies and the four phases of clinical trial. ii) Project planning and implementation involving various team members such as project team leader, leads in various aspects such as clinical study, clinical pharmacology, chemistry, manufacturing and control, preclinical and clinical safety, biostatistics, data management, drug metabolism and pharmacokinetics, regulatory affairs, and the project manager among others. Implementation is time bound and human and financial resources among other resources are deployed to execute the project. iii) Collaboration between industry, academic institution, contract research organizations, consultants and funding organizations including the processes and legal and financial agreements involved. iv) Study designs involved in pre-clinical, phase 1 and phase 2 clinical trials including pros and cons of traditional phase 11 trial and phase 2b/3 trials using complex adaptive designs. v) Regulatory functions of Food and Drug Administration (FDA) in drug development including pre-investigational new drug, investigational new drug and new drug applications. vi) Importance and contents of investigator's brochure (IB) and the processes of developing, editing and up-dating IB. vii) How to develop a protocol concept sheet and a study protocol based on standard operating procedures and in accordance with ICH guidelines. viii) ICH-GCP guidelines using various study modules and the application of the guidelines in practice. ix) The essence and contents of an annual report to FDA. x) How to determine first in human dose using No Observed Adverse Effect Level (NOAEL) in the most sensitive animal specie and Minimum Achievable Biological Effect Level (MABEL) xi) Literature search and preparation of a briefing book for a pre-IND meeting with FDA. xii) Introduction to the principles and practice of clinical research – an online course provided by National Institute of Health. Apart from these, I personally a) participated in a session of teleconference type C meeting with FDA. b) did a quality control review of a briefing book. c) Participated in various face-to-face, video-conference and teleconference meetings on the three projects. d) developed a protocol concept sheet for one of our projects. e) Wrote a study protocol for one of our projects.
---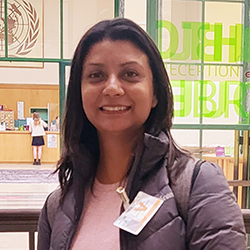 Dr. Jyotshna Sapkota
Dr. Jyotshna Sapkota is a medical doctor, microbiologist, researcher and an academician from Kanthmandu, Nepal. Currently, she is leading various projects on typhoid diagnostics at FIND, Global Alliance for Diagnostics and working as an associate professor in Department of Microbiology at Nepal Medical College.
Jyotshna earned her Medical degree from Nepal and later completed her postgraduate training in Microbiology. She gained most of her laboratory experience working in Nepal. She completed her WHO/TDR fellowship in Clinical Research and Development on 2020 at FIND, Geneva.
Her researches focus on non malarial febrile illnesses diagnostics and antimicrobial resistance in LMICs.
---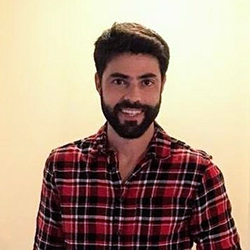 Marcelo Franco
My name is Marcelo Franco and I am from Brazil. In 2010 I concluded my graduation in Pharmacy and a specialization in Pharmaceutical industry. Since then, I have worked with Pharmacovigilance activities in national and multinational companies. In 2013 I concluded a postgraduation course in Pharmacovigilance, focusing in post-marketing surveillance and pharmaceutical industry field. In 2015 I started working in Oswaldo Cruz Foundation (Fiocruz), where I joined a Clinical Research Platform team. At Fiocruz I had the opportunity to perform another postgraduation course, in Clinical Trial Monitoring, and my master degree, in Collective Health and Bioethics. In 2019 I was selected for the WHO/TDR Clinical Research and Development Fellowship for a period of one year at GSK-Biological in Wavre, Belgium, where I had the opportunity to study and learn more about pharmacovigilance and clinical research. Currently, I am concluding my doctorate degree, in Collective Health and Bioethics as well. In my doctoral thesis I studied the role of the Data and Safety Monitoring Committees for the protection of the clinical trial participants. Finally, currently I am working as Pharmacovigilance associate director at Takeda, working with the vaccine for Dengue disease.
---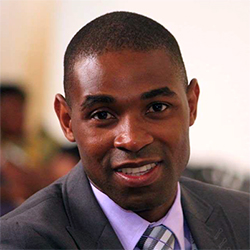 Masauso Moses Phiri
My long-term research interest is in the research and development of biomarkers and assays that can be used in detection and testing of conditions in remote Africa. My academic training and research experience have provided me with an excellent background in method and assay development and preclinical testing of those interventions. As an undergraduate in Biomedical Sciences, I studied many biological disciplines such as pathology, bacteriology, virology, parasitology, biochemistry, molecular biology and genetics, pharmacology. During my honors degree in Biochemistry, I conducteds research in developing a method for analyzing specific amino acid on liquid chromatography for diagnosis of metabolic disorders. As a Master of Science Student, I reassessed and optimized an organic acid method for automation. This method was adopted for use in the University lab for inborn errors of metabolism. My doctoral research (funded by the Technology Innovation Agency of South Africa) focused on developing nanotechnology-based enzyme assays for detection of chronic conditions for people in remote South Africa.
I currently serve as a Lecturer at the University of Zambia, School of Medicine, Department of Pathology and Microbiology where I teach Chemical Pathology to medical students. I was awarded a Clinical Research and Development Fellow (2021/22) funded by the UNICEF/UNDP/World Bank/WHO Special Programme for Research and Training in Tropical Diseases (WHO/TDR) and placed at the European Vaccine Initiative in Heidelberg, Germany. The goal of the fellowship is to learn various aspects of vaccine research and development from antigen discovery to preclinical studies and clinical trials, as well as managing vaccine-related projects. While at EVI, I am involved several projects that are focused on developing of vaccine candidates for global health. Examples of these projects include a vaccine candidate for Shigella and Enterotoxigenic Escherichia coli, investigating a new asexual blood-stage malaria vaccine candidate, COVID-19 related vaccine work, and a project on Innovation for Vaccine Development. I am also involved in various grant applications for other vaccines for global health. Put together, my predoctoral and postdoctoral experiences provided a broad focus of research and development for health interventions for both infectious and non-infectious neglected diseases.
---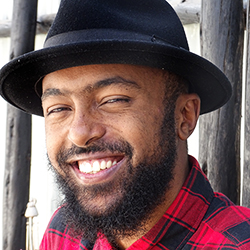 Alebachew Messele
My name is Alebachew Messele, I am a Molecular geneticist who uses Bioinformatics to study host pathogen interactions. I have a BSc in Applied Biology and an MSc in Biotechnology from Addis Ababa University. I have excellent analytical skills and experience with data processing (e.g., MySQL), scripting languages (e.g., Python) and statistical analysis (e.g., R). As well as having experience with writing relevant academic articles for research outputs and teaching students about bioinformatics concepts such as genomics, programming, and statistics in-person as well as online. My research interests are in infection genomics and other omics-based approaches with respect to their application to study tropical infectious diseases. To that end, I have collaborated in studies involving HIV1, Mycobacterium bovis, Histoplasma capsulatum, Salmonella enterica and Streptococcus pneumonia. However, my focus is on Malaria (Plasmodium vivax) and RNA viruses (Rabies).
My work on Plasmodium vivax focuses on the genomic characterization, selection mechanisms that govern adaptation of the parasite, genomic surveillance of drug resistance and the design of better diagnostics. In 2021 I was chosen as one of WHO-TDR fellows to continue my work on P.vivax at the infection diseases data observatory and worldwide antimalarial network along with world leading Malaria genomics and Clinical trial team. Additionally, I was also recently honored with an infectious diseases Bioinformatics fellowship from the Applied Public Health Laboratories and Centers for Disease Controls and prevention. Concurrently I am planning to work on several projects investigating RNA viruses, which include major pathogens of livestock, fish, and poultry as well as zoonotic pathogens (viruses that are resident in animals and can spread to humans). Such viruses include coronaviruses (e.g. SARS-CoV-2), lyssaviruses, Ebola virus, Hendra/Nipah virus, and highly pathogenic strains of influenza. The project will seek to define how such viruses successfully infect cells and modify host cell function, to understand mechanisms of disease. The project aims for the potential development of therapeutics or vaccines for animals or humans, and preparedness for future outbreaks.
---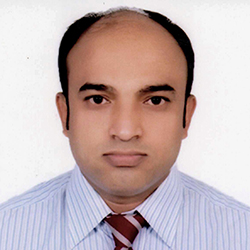 Mohammad Sharif Hossain
Home Institution: International Centre for Diarrhoeal Disease Research - Dhaka, Bangladesh
Host Institution: Infectious Diseases Data Observatory (IDDO), Centre for Tropical Medicine & Global Health, University of Oxford - Oxford, UK
I have completed my B.Sc and M.Sc in Applied Statistics from University of Dhaka in 2008 and 2009 respectively. Afterword I started my career as a Statistical Officer at the International Centre for Diarrhoeal Disease Research, Bangladesh known as icddr,b from July 2010. Currently I am working as Senior Statistical Officer in different projects that include Drug Trial, Vaccine Trial, Malaria Surveillance, G6PD study. My main responsibilities are analysed and conduct statistical modelling on the research data using different statistical software like STATA, SPSS; writing manuscript; develop database using different software like MS Access, Epidata, SPSS; review data; develop different data query to ensure good quality of data and resolve those queries and issues related to statistical analysis in order to prepare high quality manuscripts and reports by the research team.
My area of interest is to work in clinical research and also interested to work in the field of Biostatistics and Epidemiology.
---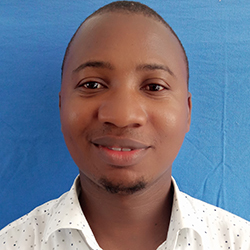 Mohammed Rashid
I am a research scientist at Ifakara Health Institute (IHI) - Bagamoyo Clinical Trials Facility (BCTF) working as a clinical trials investigator. Since 2018 I have been involved in clinical trials of various vaccine and drug candidates for malaria, helminthic diseases and other infections. Prior to joining Ifakara Health Institute - BCTF, I worked as Intern Doctor at Bombo Regional Referral Hospital in Tanga region and then as Medical officer at Kishapu District Hospital in Shinyanga region – Tanzania. In 2020, I joined Luxembourg Institute of Health (LIH), Clinical and Epidemiological Investigation Center (CIEC) as a WHO/TDR Clinical Research and Development fellow for one year practical training and skills development in clinical trials. Throughout these years I have acquired skills and experience in writing up clinical trial protocols and associated documents necessary for the conduct of clinical trials. I have also accumulated practical experience in organizing and managing clinical trials at various stages.
---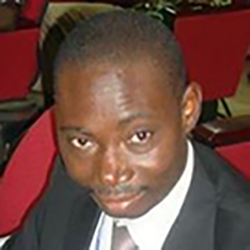 Moussa Djimde
I am a Medical Doctor trained at the University of Bamako in Mali. I did a MSc in Bioinformatics at the University of Cape Town in South Africa. Currently I am a PhD candidate at the University of Amsterdam in Netherlands. Since 2008, I am Research Assistant at Malaria Research and Training Center, University of Sciences, Techniques and Technologies of Bamako, Mali. My main activities are:
Clinical studies of malaria: screening, inform consent, recruitment of patients, physical examination, insure patient's follow-up, CRFs completion
Clinical laboratory diagnosis: biochemistry and haematology analysis, blood sample confection from placenta and mother for the diagnostic of malaria
Patient care
General practice of medicine in field study sites
CRFs and Data entry forms design
Data analysis
---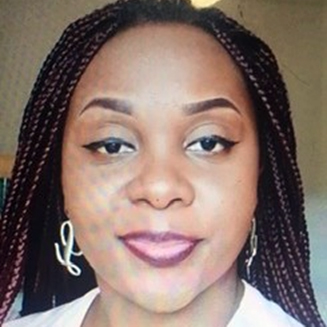 Adela Ngwewondo
Dr. Ngwewondo Adela currently serves as a leading Research Officer at the Institute of Medical Research and Medicinal Plants Studies, Yaoundé, Cameroon. She is a holder of a Ph.D. in Biochemistry from the University of Buea and has keen interest in drugs and diagnostic research. She has been working in the field of drug discovery and development for the past ten years. Her dissertation focused on the "Activity of extracts and the pure compound Lantadene A against the adults and microfilaria of Onchocerca and Loa microfilariae". Given that the adult worm of Onchocerca volvulus is not susceptible to the approved drug; Ivermectin, her findings prompted her to search for opportunities on how to move a hit molecule from the laboratory to the clinic. The WHO/TDR Clinical Research and Development Fellowship was just the right opportunity for her to foster her understanding of the Drug Discovery and Development pipeline. Her placement at Drugs for Neglected Diseases Initiative enabled her to enhance her skills on best-in-class drugs development practices. She actively collaborated in writing an expert review on "Onchocerciasis Drug development: from preclinical to humans" while actively taking part in the two clinical trials on Emodepside and Flubentylosin. She took part in the exploratory phase of target product profile identification for schistosomiasis. After taking part in such a wonderful endeavor, she successfully secured a grant collaboration with Merck Global health Institute on the impact of Schistosoma haematobium eggs on ovarian microenvironment and Female Genital Schistosomiasis (FGS) development. This was an exciting new avenue for her where she would further implement her knowledge on drug discovery processes. Her focus is to work towards the discovery of new therapeutic options and diagnostic biomarkers for onchocerciasis and schistosomiasis which are neglected diseases affecting people in Low and Middle-income countries and the poor in particular. Dr. Ngwewondo has served in various professional and leadership capacities in various scientific research projects/initiatives. She is the Project lead on "Improving Clinical Research and Laboratory quality" in Cameroon, a training program sponsored WHO/TDR to achieve the goal of quality clinical/laboratory practices in the fight and elimination of neglected tropical diseases with measurable impact and value. She is an active reviewer of conference/ journal papers and also a member of the female Helminthology Group and Higher women consortium in Cameroon. Dr. Ngwewondo does not only take pride in her academic career but is also a mother of three and enjoys every single moment spent with her husband and kids who give her the driving force in her career.
---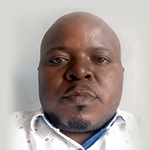 Mupenzi Mumbere
I studied General Medicine at the Catholic University of Graben in Butembo, Democratic Republic of the Congo (DRC), had postgraduate training at WHO/TDR Clinical Research Career Development Fellowship at GlaxoSmith Kline Vaccines in Wavre, Belgium, and have a postgraduate degree in Paediatrics from the University of Kisangani, DRC.
Currently I am a Senior Clinical Project Manager at Medicines Development for Global Health (MDGH) and Senior Lecturer in the Faculty of Medicine of the Catholic University of Graben, Butembo, DRC. Previous experience includes:
Freelance Clinical Research Associate at Pharmalys LTD and blind monitor in the Phase IIIb safety and long-term efficacy of Moxidectin administered orally in patients infected by Onchocerca volvulus (MDGH funded).
Consultant for Drugs for Neglected Diseases Initiative (DNDi) in the capacitation of investigators of the Oncho Tylamac project through the site initiation visits in Kwilu and Kongo Central provinces (DRC).
Monitoring and evaluation visit at the Regional Training Centre of the Institut Pasteur de Tunis, funded by WHO-TDR. Attending physician at the University Clinics of Graben, Butembo, DRC.
Investigator in the project: Community based case detection of leprosy in remote health zones of the Democratic Republic of Congo (funded by the Royal School of Tropical Medicine and Hygiene, London).
Co-investigator in the phase 3 trial of Moxidectin administered orally in patients infected by Onchocerca volvulus, (WHO/TDR sponsored) at the Clinical Research Center of Butembo, Catholic University of Graben; Butembo, DRC.
Secretary and administrator of the Ethics Committee of North-Kivu, Butembo, DRC.
---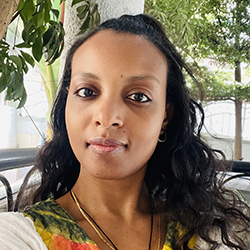 Rediet Fikru Gebresenbet
I am a clinical researcher who was fortunate enough to be part of various clinical research projects by working at Armauer Hansen Research Institute, Addis Ababa, Ethiopia and during my one year Clinical Research and Development Fellowship program at Swiss Tropical and Public Health Institute. I have the knowledge, skills, and experience to work as a study physician, principal investigator, project lead, and/or as a monitor (clinical research associate) for any clinical research project.
Prior to working as a researcher, I have worked at various public and private health institutes in Ethiopia as a general medical practitioner. My education includes:
Fellowship in WHO/TDR Clinical Research and Development program, Swiss Tropical and Public Health Institute, Basel, Switzerland
Master's program in Public Health, Sante Medical College, Addis Ababa, Ethiopia
Degree in Medicine, Medical School, Hayat Medical College, Addis Ababa, Ethiopia
---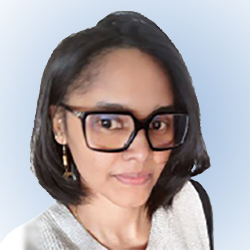 Dr. Soatiana Rajatonirina
Soatiana Rajatonirina works as a technical Officer in the Emerging Technologies, Research Prioritization and Support Unit, from the Research for Health Department, within the Science Division, of the World Health Organization, Headquarters. Soatiana Rajatonirina works on responsible conduct of life sciences / mitigating biorisks and governance of dual-use research project since 2020.
Soatiana Rajatonirina has a background in both scientific research and health emergencies. She 14 years of experience in research, prevention, preparedness, detection, investigation, and response to infectious diseases with epidemic and pandemic threats. Since 2008, she has been involved on leading, coordinating, providing technical assistance and monitoring the implementation of planned work plans. She has also competency in the areas of partnerships and resource mobilization. Furthermore, she has been involved in the development of several regional and global guidance documents, reports and peer-review articles on public health interventions.
Before joining WHO at the Regional Office for Africa in 2014, Soatiana Rajatonirina worked at Pasteur Institute of Madagascar on clinical research mainly on influenza viruses and benefited from TDR | Training and fellowship supported by WHO at Novartis Vaccines in Siena on preclinical studies. Soatiana Rajatonirina is a medical doctor by training and holds a PhD in epidemiology of infectious diseases from the University of Versailles (France).
---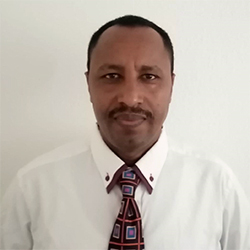 Prof. Dr. Belay Tessema Belay
Prof. Dr. Belay Tessema Belay is currently a Visiting Scientist (Alexander von Humboldt foundation Georg Forster Research Award winner Research Stay) at the Institute of Clinical Immunology, University of Leipzig, Germany. His previous education and experience includes:
Full Professor of Medical Microbiology and Epidemiology of Infectious Diseases, Department of Medical Microbiology, University of Gondar, Gondar, Ethiopia
Advanced Clinical Research Operations for study coordinators Trainee (Virtual and Face to Face training), Strathmore University, Kenya; University of Siena, Italy and Faculty of Capacity Development (FCD), Nairobi, Kenya; and University of Siena, Italy
Scientist/Gust Scientist/ Visiting Scientist, Institute of Clinical Immunology and Institute of Medical Microbiology, University of Leipzig, Germany
TDR/ WHO Clinical Research and Development fellow, Foundation for Innovative New Diagnostics (FIND), Tuberculosis Program., Geneva, Switzerland
Associate Professor of Medical Microbiology and Epidemiology of Infectious Diseases, Department of Medical Microbiology, University of Gondar, Gondar, Ethiopia
Assistant Professor of Medical Microbiology and Epidemiology of Infectious Diseases, Department of Medical Microbiology, University of Gondar, Gondar, Ethiopia
Doctoral (PhD) student in Medical Microbiology, Epidemiology of Infectious Diseases and Clinical Immunology (Summa cum laude (Excellent) grade), Institute of Medical Microbiology, Epidemiology of Infectious Diseases and Clinical Immunology, University of Leipzig, Leipzig, Germany
---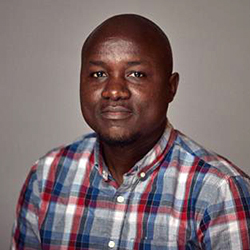 Trokon Omarley Yeabah
Trokon Omarley Yeabah is my name and I'm a Liberian. I hold a Bachelor of Science Degree in Biology and a Master's Degree in Public Health with an emphasis in Environmental and Occupational Health. I also have certificates in multiple data science, field epidemiology, introductory statistics, and clinical research courses, including R programming language.
I have served as the Occupational Health and Safety Coordinator at the Ministry of Health for two years and a Data Safety Consultant during the introduction of the novel oral poliovirus vaccine (nOPV2) for ten months in Liberia.
Currently, I am employed as the Data Manager in the Division of Infectious Disease and Epidemiology at the National Public Health Institute of Liberia (NPHIL); where I am responsible for coordinating the management and analysis of public health surveillance data to inform policy and response to public health events including infectious disease outbreaks.
I have been involved extensively with public health data analysis through managing the fatalities data during the Ebola crisis in Liberia. Similarly, I serve as the main point of contact for harmonizing integrated disease surveillance and response data across multiple sources at the NPHIL while leading the electronic data collection strategy for frontline healthcare workers. I have been involved actively in the interoperability and curation of large-scale datasets, which continue to provide critical answers to clinical and public health interventions concerning emerging and re-emerging diseases, including Ebola Virus Disease and Coronavirus (COVID-19).
In addition to my current role at NPHIL, I have been privileged to serve as the Deputy Pillar Lead and Data Manager on the Epi-surveillance Pillar on the COVID-19 Emergency Response. During the emergency response, I supported the response effort by developing and deploying data collection tools, digitizing the tools for use on electronic handheld devices as well as leading training for case investigators, specimen collectors, and contact tracing on the effective manipulation of the system to generate informative reports for decision-maker and the local population.
As a result of my extensive involvement in the data management of the Ebola Virus Disease outbreak in Liberia, I was privileged to join the Infectious Disease Data Observatory (IDDO) team based at the Centre for Tropical Medicine and Global Health at the University of Oxford, in November 2018 as a data curator and member of the Ebola working group. IDDO brings together data experts from across the globe to contribute to the global infectious disease and emerging infections communities by providing methods, governance, and infrastructure to translate data into evidence that improves patient outcomes worldwide.
As a TDR Fellow, I remain committed to fostering the vision and mission of the Special Programme for Research and Training in Tropical Diseases at the international, regional, and national levels of my career sojourn.
In conclusion, I am highly motivated and grateful for this journey, appreciate the TDR family.
---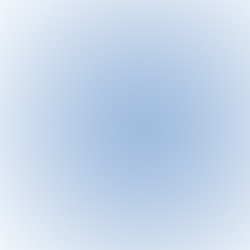 Dr. Marie Aimée Unyuzimana
Dr. Marie Aimée Unyuzimana is a Medical Doctor trained from the University of Rwanda and has been working in General Medicines for 4 years after her graduation in 2012 and later transitioned to her passion; Clinical Research. Over the last 6 years, she has been involved in 3 phase 1/2a HIV vaccine clinical trials and a phase 2 malaria treatment clinical trial as a sub Investigator at Projet San Francisco (PSF)/ Rwanda Zambia HIV Research Group, and participated in the implementation of a Phase 3 Ebola vaccine clinical trial in Rwanda. She led a program focusing on defining high risk biological and behavioral patterns in the key populations and providing HIV prevention services PSF. After accomplishing her Clinical Research and Development fellowship in 2021, she was contracted by Janssen through the Center for Family Health Research to be one of their Regional Trial Managers.
---